Members who are inclined to mail-in their tithes, offerings, or other contributions are encouraged to use our secure, P.O. Box, at the following mailing address:
Quioccasin Baptist Church
P.O. Box 70514
Henrico, VA, 23255
Use your phone to scan the QR code below to make a donation. You can also click the QR Code to make a donation as well.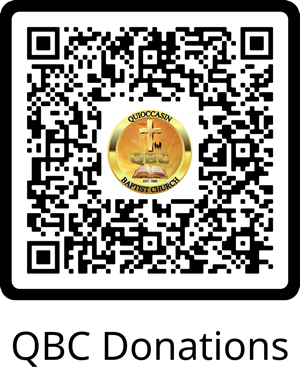 Members or guests can also contribute through a secure PayPal form below. Thank you for your continued support!
*** Please note that submitting the form will take you away from this website, toward PayPal's portal to confirm your payment information.***